Emergency treatment and protection measures for leakage of high-purity methyl iodide
---
In case of leakage of high-purity methyl iodide, it is necessary to quickly evacuate personnel from the contaminated area to a safe area, immediately isolate them for 150 meters, and strictly restrict access. Cut off the ignition source. It is recommended that emergency response personnel wear self-contained positive pressure respirators and protective clothing. Do not contact the leakage directly. Cut off the source of leakage as much as possible to prevent it from entering the confined space such as sewer and spillway. A small amount of high-purity iodomethane leaked: mixed with sand or dry lime or soda ash. Large amount of leakage: build a dam or dig a pit for storage. Cover with foam to reduce steam disaster. Use explosion-proof pump to transfer to tank car or special collector for recycling or transport to waste disposal site
  1. Emergency treatment of high-purity methyl iodide leakage
  High purity iodomethaneIn case of leakage, it is necessary to quickly evacuate personnel from the contaminated area to a safe area, and immediately isolate them for 150 meters, and strictly restrict access. Cut off the ignition source. It is recommended that emergency response personnel wear self-contained positive pressure respirators and protective clothing. Do not contact the leakage directly. Cut off the source of leakage as much as possible to prevent it from entering the confined space such as sewer and spillway. A small amount of high-purity iodomethane leaked: mixed with sand or dry lime or soda ash. Large amount of leakage: build a dam or dig a pit for storage. Cover with foam to reduce steam disaster. Use explosion-proof pump to transfer to tank car or special collector for recycling or transport to waste disposal site for disposal.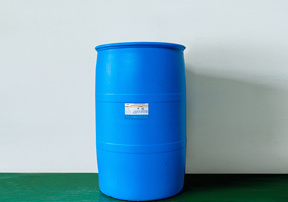 2. High-purity iodomethaneprotective measures
Respiratory system protection: When the concentration in the air exceeds the standard concentration, you should choose to wear a self-priming filter gas mask (half mask).
Eye protection: wear chemical safety glasses.
Body protection: penetrating gas protective clothing.
Hand protection: wear chemical gloves.
Other protective measures for high-purity iodomethane: smoking, eating and drinking are prohibited in the workplace. After work, take a bath and change clothes. Store clothes contaminated by poison separately. Put it aside after cleaning. Pay attention to personal hygiene.
3. First aid measures for high-purity iodomethane
Skin contact: take off contaminated clothes, and wash the skin thoroughly with soap and water for medical treatment.
Eye contact: lift the eyelids and rinse thoroughly with a large amount of running water or salt water for at least 15 minutes. Get medical attention.
Inhalation of high-purity methyl iodide: quickly leave the site and go to a place with fresh air. Keep respiratory tract unobstructed. If breathing is difficult, give oxygen. If breathing stops, give artificial respiration immediately. Get medical attention.
Ingestion: drink enough warm water to cause vomiting and seek medical help.
High-purity iodomethane fire fighting method: firefighters must wear gas masks and full-body fire clothing. Extinguishing agent: water mist, foam, carbon dioxide, sand.